Индивидуально
/месяц
Полный рабочий день
Опыт: Не выбрано
Офис / Удаленно
Ejaw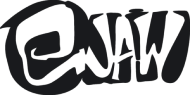 EJaw Estonia OU is an international game development company with head offices in Tallinn, Estonia, and Kyiv, Ukraine. During 7 years of our operation, as a vendor of game dev/ services, EJaw have had an excellent opportunity to cooperate and provided services to over 40 companies Technologie Mobile Game Development - Unity3D VR & AR developing - Unity3d Browser Game Development - Cocos2d 3d modeling - Maya, 3DMax, Blender 2D art and concepts
Main Responsibilities:
Write high quality, well optimised, clean JavaScript code
Experience with libraries such as PIXI.js, Phaser
Actively participate in the Game Development process to the create best games on the market
Closely cooperate with other team members: Developers, Artists, Testers and Game Producer
Push visual layers to the limits by creating pleasant looking animations and effects
Share engineering knowledge across the team and follow engineering good practices
Requirements:
Knowledge of JavaScript
Knowledge of OOP and Design Patterns
Ability to write clean code which is easy to maintain
Have an eye for detail and an intuition for tasteful, elegant, smooth visual effects
Will be a plus:
Background in game development
Familiarity with Git
Knowledge of Canvas or WebGL
At least basic knowledge of modern HTML and CSS
Experience with client-server integrations
We offer:
both remote, office (2 min. from Poznyaky station, Kyiv);
flexible schedule;
full-time job;
paid sick leaves and vacations.
interesting projects.