Компании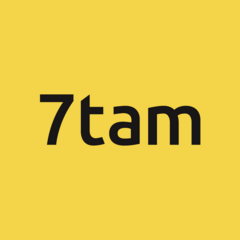 7tam
на сайте 2 года
|

Вакансии обновлены 22.09.2021
Founded in 2019. 7tam (Stam) is a mobile games start-up with a passion to develop great games and get as many as possible monthly active users playing its titles.

As new trends and technologies continue to reshape the gaming industry, 7tam continues to diversify its portfolio and expand into new gaming genres, creating the most engaging and beloved entertainment experiences. 7tam is looking for talents who want to build yourself and change the game landscape.
Вакансии компании
Основные задачи
-- исследование рынка, ведение базы данных;
-- лидогенерация и поиск потенциальных клиентов;
-- исследование клиентов и построение с ними деловых отношений;
-- продвижение и представление услуг компании;
-- полное сопровождение сделки.
Требования к кандидату
-- релевантный опыт от 6 месяцев;
-- сильные письменные и устные коммуникативные навыки;
-- высокая активность и умение работать с людьми;
-- понимание специфики продаж в IT;
-- умение продавать, убеждать и навыки самопрезентации;
-- наличие компьютера, гарнитуры, спокойной обстановки в течение рабочего дня, тишины и стабильного интернета.
Будет плюсом
-- опыт работы в сфере IT продаж;
-- опыт работы с JIRA и Confluence;
-- разговорный английский на уровне C1+.
Условия работы
-- прозрачная система расчета ЗП (оклад + бонусы);
-- дружный коллектив, который всегда готов помочь и вдохновить на новые открытия;
-- гибкий график и возможность работать удаленно;
-- помощь в реализации ваших идей в рамках работы с командой.