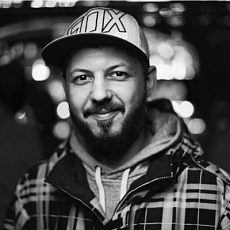 Andriy Shulyk
Kyiv , готов к переезду, 38 лет
на сайте 4 года
|Резюме обновлено 29.10.2019
Lead Game Designer
Опыт работы в этой сфере
: От 3 до 5 лет
Ключевые навыки:
Active person with a sense of humor, creative, sociable, not conflictive, team player, punctual, purposeful, able to learn quickly.
Уровень владения программами:





FL Studio (Fruity Loops)
5 /10



Образование:
Kremenchuk special school number 10
in-depth study of the English language
Kremenchuk Higher Vocational School № 7
Electrician for repair and maintenance of electrical equipment
Kremenchuk University of Economics and Technology Management
Management
Обо мне:
More then 4 years and 10 projects in position of Game designer from junior to Team lead and Game producer. Full-cycle of managing the development of pet simulator, casual HOPA, Match BLAST games. (few projects at the same time)

Using deep background in:
- implementation of software products and user training.
- Participation in the implementation and development of software solutions.
- Maintenance projects, platforms and applications.
- Deployment and support of SQL, IIS servers.
to create a brand new level of player's experience.
Intend to continually improve professional skills in fields of game design and game industry.
Objective: To get the position of Game producer/Lead Game Designer to work in a creative, challenging environment, with further professional development. Friendly to relocate in Poland, Canada and other countries.
Владение языками:



Возврат к списку