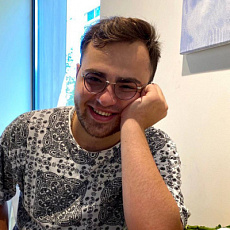 Yemets Dmytro
Киев , 21 год
на сайте 22 дня
|Резюме обновлено 27.09.2021
Game Designer
Опыт работы в этой сфере
: От 1 года до 3 лет
Ключевые навыки:
MS Office (Word, Excel,PowerPoint, Outlook, Project, Access)
Programming language(C#, Python, GML)
Deconstructing game mechanics
Deconstructing game mechanics
Design documentation
UE4, GM2,Unity
Jira
Handling feedback
Handling feedback
Опыт работы:
2020
2021
Lviv Polytechnic National University
Уровень владения программами:





Adobe Creative Cloud
7 /10





Образование:
Lviv Polytechnic National University
Security of information and communication systems Name of diploma: Creating an educational application for teaching children, basics of online safety
GeekBrains
"Industry and game design" "Introduction to the profession" "Story games" "Balance and economy"
Stepik
"Fundamentals of statistics" "Computer graphics: the basics" "Probability theory"
Обо мне:
A beginner game designer, I have been studying the profession throughout the year. Now I am developing my board game, but I want to work as a game designer for different platforms. Therefore, now I am studying on the course "Game Creator: Game Design". For improving my qualifications as a game designer completed courses at, which helped me learn the theory of probabilities, computer graphics and basic statistics. I intend to further improve my skills as a game designer in order to achieve my dreams.
Владение языками:




Дипломы, награды, сертификаты:
Возврат к списку