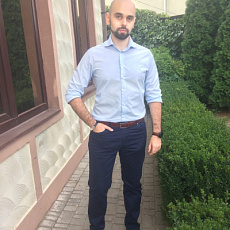 Сурков Константин Владимирович
Винница , 34 года
на сайте 3 года
|Резюме обновлено 20.05.2020
3D Artist
Опыт работы в этой сфере
: От 1 года до 3 лет
Ключевые навыки:
gamedev
modeling
environment
props
maya
texturing
3ds max
lowpoly
zbrush
substance painter
Опыт работы:
2018
По настоящее время
Scythgames
Роль в проекте
: 3d artist
Уровень владения программами:









Образование:
Винницкий национальный технический университет
Компьютерные системы и сети
Обо мне:
PROFILE:
I have an open-minded approach to everything I do with passion for excellence and achievement. I handle tasks with strong attention to details and high level of accuracy. I meet my goals and expectations by solid understanding of GameDev matters.
At the moment I live and work in Ukraine. Married, no children. Ready to move.
Specialization in the 3D modeling:
I am a pro in the following areas:
- The creation of Low\high poly models of any complexity and types (3ds Max, Maya, ZBrush);
- Unwrap of models with the necessary padding and Texel density (UV layout, RizomUV);
- Baking all kinds of texture maps: Normal map, ambient occlusion, roughness, and so on;
- PBR texturing (Substance Painter);
- The creation of materials in Substance Designer;
- The complete model preparation for the import into the game engine (Unity, UE4).
Personal qualities:
Self-education and self-development
Presence of creativity
Leadership skills
Strong motivation to work and achieve higher results
Communication
(I can quickly find common language with people for effective solutions of the related issues)
Readiness to have business trips
Responsibility
(I can quickly analyze the situation and make decisions quickly, placing full responsibility for them)
Stress Resistance
(I can maintain high emotional stress and keep calm in critical situations).
Владение языками:



Возврат к списку